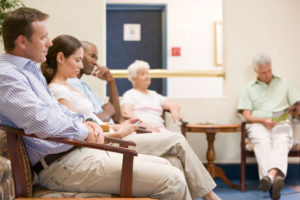 There's a lot of places you'll want to be when you're sick—your own, comfortable bed with the covers pulled up high, at your mother's kitchen table, inhaling a soothing bowl of matzo ball soup…
The last place you'll want to be is a crowded waiting room at your local doctor's office. At Santa Maria Medicine, we don't really believe in making sick patients wait. When our patients call—whether it's 5:29 in the afternoon or 3:00 in the morning—we're going to pick up the phone.
With same day appointments and guaranteed time slots of up to an hour with the doctor, we're going to use your time wisely—so that you get in, get out, get better, and get back to your life.
How do we do this? By signing on with us as a patient you become part of a—key word here, folks—small practice. While your average doc' may be caring for upwards of a thousand  patients or more—Dr. Santa Maria has a manageable case load that's organized by a small family of office staff. Because our focus remains on quality, not quantity—we're able to give patients an experience in medicine that is almost unheard of in today's fast-paced, factory-style medical practices.
Here are just a few things you'll get with a concierge physician that you can't get anywhere else:
Let's Stay in Touch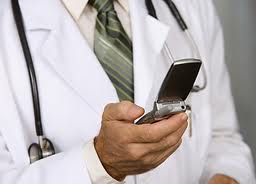 When you become a patient with us, we want to hear from you. You will never be alone in a medical quandary – you will have access to our doctor's personal cell phone. Whether you're confused about a medication, wondering whether or not you should go to the emergency room, or experiencing a new or troubling symptom—don't guess what you should do. Ask. We'll be here.
Skip the ER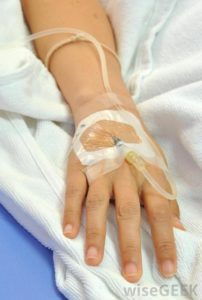 Stomach flu got you down? Too much Florida sunshine not enough Gatorade? Skip the emergency room and let us rehydrate you with an IV in the comfort of our office. Relax in our comfortable recliners with a warm blanket. We are also equipped to offer patients IV vitamins, Meyer's cocktail and IV antibiotics if their condition requires it.
Same Day Appointments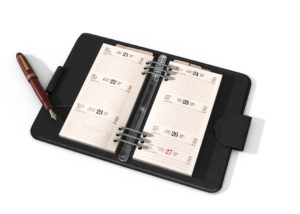 We know just how quickly a cold can manifest into bronchitis or a sinus infection. So don't wait to get help, come on in! We'll get you in ASAP so that you can start feeling better NOW.
Managing the Whole Team
Especially for those with chronic illnesses, you may be juggling several specialists. Let us talk to your medical team and organize all aspects of your treatment. No more interacting medications from different physicians. And if your other doctor didn't have time to answer all your questions—we will.