by Ilana Jacqueline
From Mizner to Boca West and back again, if you're driving around Boca Raton looking for a bowl of soup I've got your road map.  The following recommendation took many years of stomach aches to compile. Each bowl is a regular favorite.
 1. 5 Spice's Hong Kong Dumpling & Roast Pork Noodle Soup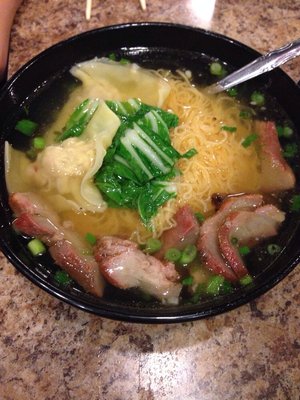 While not exactly kosher, this delicious and hearty soup will make you feel like a new man. The extra-large portion comes with a nest of thin egg noodles, tender roast pork and pork and shrimp stuffed dumplings. Don't worry about the sniffling and slurping you'll be doing—I think I read somewhere that slurping is a sign of appreciation in this culture! (The sniffling however….May want to grab some extra napkins for take-out.)
Website: 5–spice.com/home.php
 Address: 1200 NW 51st St # A1, Boca Raton, FL 33431
2. Senor Burrito's Mexican Chicken Soup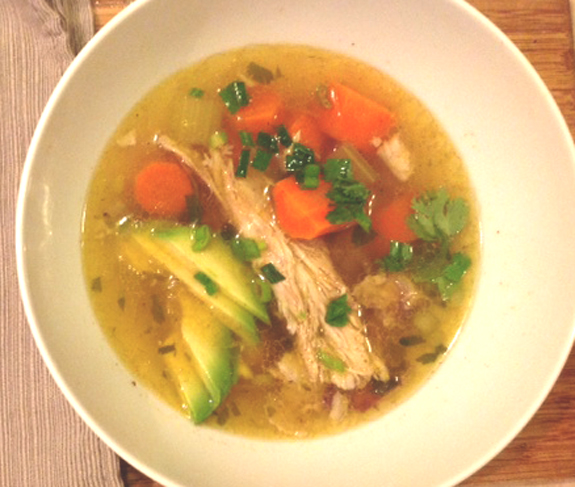 In a quiet plaza just off Federal Highway is a hidden gem. Maybe you've been to their sister-restaurant Las Fajitas? No? You're missing out. Especially on their Mexican Chicken Soup. Loaded with chicken, carrots, cilantro, potatoes and warm avocado this clear broth soup is basically a Cinco de Mayo bash in a bowl. Surprisingly mild, this soup won't clear our your sinuses—but it is the perfect chicken soup for a hungry patient in need of some TLC.
Website: www.senorburrito.com/
Address: 513 NE 20th St, Boca Raton, FL 33431
3. Greek Corner Tavern's Avgolemono Soup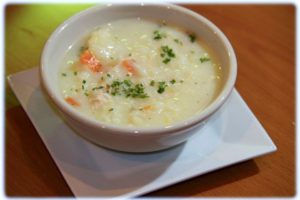 Combing eggs, lemon, and I don't know—magic? This addicting bowl of deliciousness has the thickness of a bowl of grits but the fresh taste of lemony-yolk.  One bowl may not be enough to quench your thirst.
Website: www.greekcornertavern.com/
Address: 2257 N Federal Highway, Boca Raton, FL, 33431
4. Rise's Lobster and Shrimp Wanton Soup 
While I'm usually racing to this joint for a couple of crazy sushi rolls with ingredients like mango and sundried tomatoes—when my stomach isn't down for the ride I go for the soup. Even a small bowl is filling, just make sure to ask for some crispy noodles to add!
Website:  southflorida.menupages.com/restaurants/rise
Address: 6063 Southwest 18th Street, Swt 108, Boca Raton, FL 33433
5. Ben's Kosher Deli's Chicken in the Pot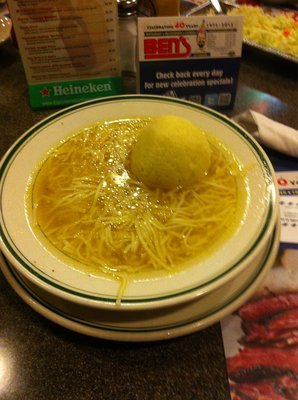 Hope the whole family just came down with the flu because you won't be able to finish this bowl on your own. Ben's Chicken in the Pot comes with a matzo ball, noodles, kreplach, peas, carrots and you can add either half a kosher chicken or lean breast of flanken. Flanken! You lucky dog.
Website: www.bensdeli.net/
Address: 9942 Clint Moore Rd, Boca Raton, FL 33498