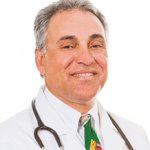 Roderick Santa Maria, M.D.
Internal Medicine
Dr. Santa Maria is a concierge physician working in Boca Raton, FL. He works with all types of patients and specializes in cardiovascular disease treatment and prevention, nutrition, lipid management, weight control and chronic illness.
Working with patients with rare, genetic, and autoimmune diseases — helping them to manage their condition with ease and comfort.
I am currently looking for a PA for full time or part-time employment. The person should be have the appropriate licensure and be able to come to my office in Boca Raton at least two days a week. Other time can be spent communicating with patients remotely. I am...
read more
Roderick Santa Maria, M.D.